Live Naturally
Choose Wool
Soft-to-the-touch
Wool Throws
New Zealand wool
Bedding blankets
Fair Isle Luxury Scottish
Knitwear
Natural Legacy
Woollen Caskets
Wrap Yourself in the Timeless Essence of Wool
Explore our pure wool collection - perfect for room decor, outdoor living, and cozy comfort.
Shop now
"The blankets truly are exquisite. The quality of the wool and the selection of designs are the most gorgeous I have ever come across. I have bought three blankets online from Exquisite Wool Traders over the past couple of years and I couldn't be happier!"
-Jeanette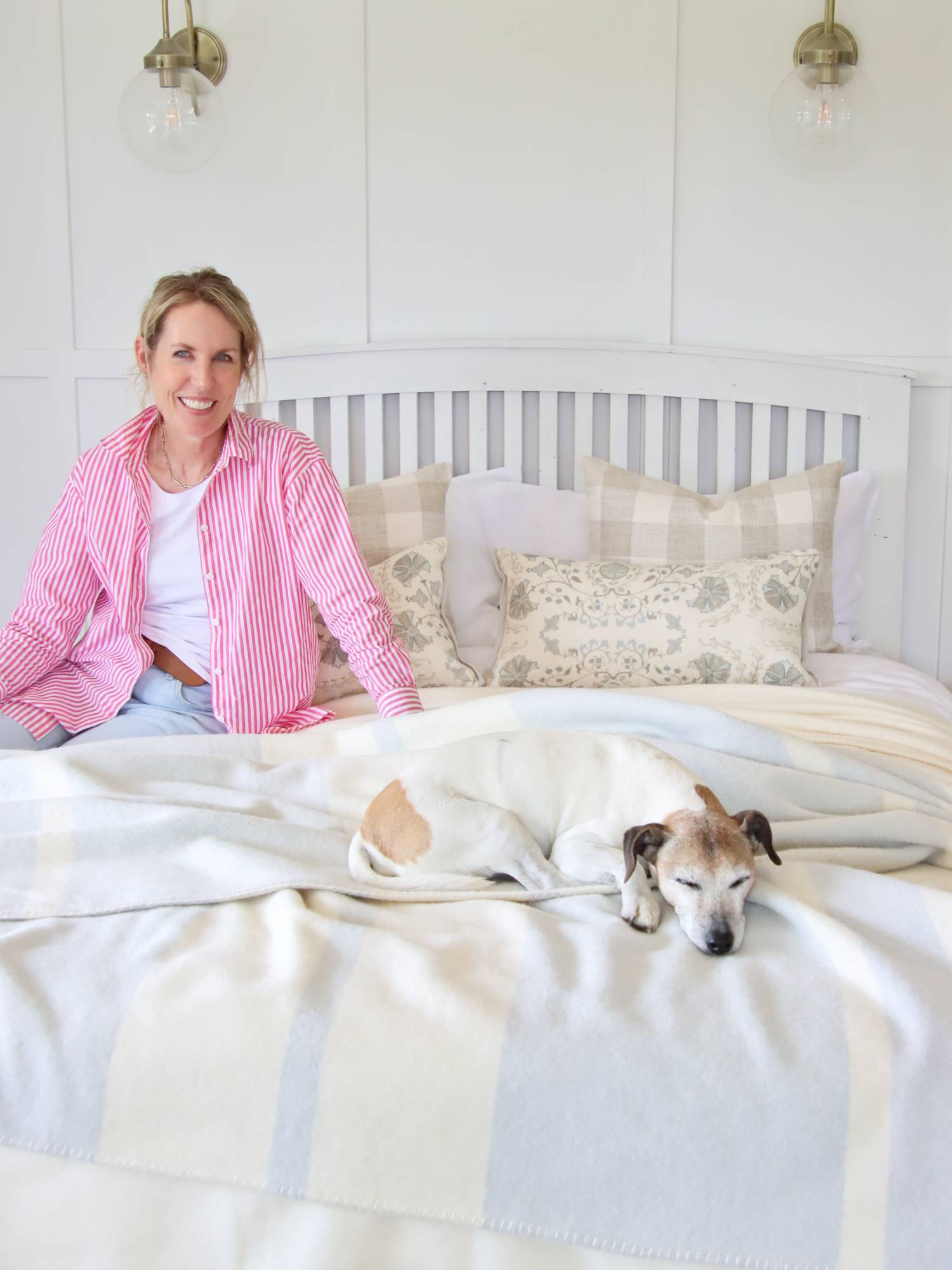 Our story
I often get asked about the history of our blankets so here is our story (by Polly McGuckin - General Manager)

Our proud Exquisite Wool Traders' history starts here in New Zealand and extends to a woollen mill in England that dates back to 1783. In 1893 this mill started buying NZ wool. This is proudly displayed in a logbook at the Yorkshire mill. Our family wool-buying business, Yaldhurst Wools, Christchurch, buys wool from the same farm featured in that logbook and other wool sourced from South Island farms. Some of this wool is exported to the mill in England.
Read more
Testimonials
Thank you so much for your amazing quick service. My bedding blanket arrived in the weekend!  I have been a long sufferer of insomnia and have woke at am every morning.  I never throught I would break this terrible routine but after a week of receiving my bedding blanket I have been sleeping until 7am. I have read about the benefits of sleeping under wool but truly didn't feel it would make a difference to my terrible routine. I am overwhelmed to say I have been proven wrong. Thank you, Polly, for your help, I am feeling like a new person now I am getting a good nights sleep. Thank you, thank you, thank you.

Sara (Auckland)

I love my new woollen bedding blanket in forest green. Wasn't sure what the colour would be like, but it's just gorgeous, well-stitched and suits our bedroom decor very well. This is the third blanket I've purchased from you, the other 2 being beautiful throws I bought for Christmas gifts, and I love them all. I also love your story about homegrown wool & the relationships you have with mills in England, where my ancestors hail from. Your blankets certainly are exquisite & I'm looking forward to enjoying them even more in the colder months.

Mirella (Tauranga)

For as long as I remember I have been a customer of yours to the point I am now addicted. The quality in your blankets are like no other and I am just so happy I get to enjoy your beautiful range for many years to come. 

Glennis (Napier)

I originally spotted these gorgeous throws on Instagram, and after investigating the Exquisite Wool Traders website, so I ordered the Harlequin "Tutti Frutti". The delivery was super speedy, and brilliant customer service. Their collection of wool and merino throws available online are truly amazing ... The quality is exceptional, with some stunning designs and vibrant colours, and very reasonably priced! I had recently bought this New Zealand-made sofa, so this particular throw has just added a pop of colour.

Vicki Davies

The parcel arrived on my daughter's doorstep yesterday; very quick delivery. She already has one of your beautiful rugs from a couple of years ago and was delighted to receive a second, this one for her baby daughter, to remind them both of New Zealand and its marvellous wool.

Sarah-Jane

I have just received my 1st-time order and am absolutely delighted with both of the throws, the colours are beautiful and the wool so very soft. Your dispatch and delivery was very quick indeed, thank you!

There's nothing that beats good quality wool and natural fibres. These throws are sitting in my lounge looking absolutely gorgeous and ready to be used as the chilly winter weather starts to bite in. Exquisite is absolutely the right word for your company!

Lorna
Shipping to NZ & Australia
Natural Legacy Woollen Caskets & Ash Urns
A beautiful and comforting alternative to a traditional
casket or urn. Gentle on the eye and soft to the touch.
About
Customer Reviews



Items are always despatched from Exquisite in lightning speed and the quality of the blankets mean they last a lifetime. Certainly saved my bacon a number of times when I've run out of time on the gift buying front. The colour selection is amazing.

Di K
Hello Polly,

This is to say thank you for my exquisite blanket purchase which arrived this morning.  The colour is just perfect  - as is the texture and blanket stitch edging. (Olga Polizzi would be proud to have this gorgeous item in her hotels).

Personally I am a firm advocate of all wool products, having worked with and worn this amazing fibre over many decades. It deserves to be once more acknowledged as THE best that nature provides.

Your company is doing the industry proud.

Thank you once more,

Jennifer
I have just received my king size
woollen blanket in the post & am
thrilled with it. I wanted a king
size blanket for our queen size bed
to allow for rollover pulling of
blankets & the new blanket nearly
touches the floor on each side - just
perfect. So pleased with our
purchase & will look to get another
one in the future. Thanks for a great
quality product & quick delivery.

Judy
I love love my blanket thank you
so much. I also loved the wee
heart in the tweed fabric I
assume. Beautiful packaging too
and promptly received.

Jessica
For as long as I remember I have been a customer of yours to the point I am now addicted. The quality in your blankets are like no other and I am just so happy I get to enjoy your beautiful range for many years to come. 

Glennis
Thank you so much for your amazing quick service.  My bedding blanket arrived in the weekend!  I have been a long sufferer of insomnia and have woke at am every morning.  I never throught I would break this terrible routine but after a week of receiving my bedding blanket I have been sleeping until 7am. I have read about the benefits of sleeping under wool but truly didn't feel it would make a difference to my terrible routine. I am overwhelmed to say I have been proven wrong. Thank you, Polly, for your help, I am feeling like a new person now I am getting a good nights sleep. Thank you, thank you, thank you.

Sara
Your name says it all EXQUISITE. In both colour and quality. Thank you for delivering so speedily so I get to enjoy your beautiful blankets.

Natalie
The blankets truly are exquisite. The quality of the wool and the selection of designs are the most gorgeous I have ever come across. I have bought three blankets online from Exquisite Wool Traders over the past couple of years and I couldn't be happier!

Jeanette Sweet